When it comes to monetizing your website, there are certain useful methods that you can try out. Monetizing your website can help you to earn revenue from your website and also provide you with resources that you can use to improve the website. It is also an excellent way to become self sufficient and own a business. The monetization option that will suit your business will depend greatly on your website niche, traffic volume and target audience as well as visitor behavior. So let's have a closer look at the various methods that you can use for monetizing your website.
Google AdSense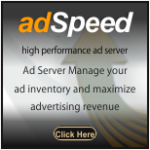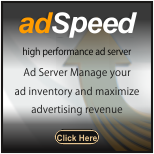 Google AdSense is an advertising platform that displays the adverts that are pertinent to the content of your website. It also pays you a certain percentage of revenue every time the ads are clicked on. So if you are the owner of a travel site, then it can display ads for some travel or airline agent.
You place the HTML code in your site where you want advertisements to be displayed. With AdSense, you can have up to three ad blocks for each and every page of your site.
The advertisements related to the main content are displayed. Google also uses a real time method to make sure that only the highest paying adverts are shown.
In exchange, Google bills the networks and advertisers for the adverts that were displayed on your website to pay you directly.
The simplicity of this method makes it one of the most widely used methods for monetizing a website. You do not have to deal with the advertisers physically or furnish invoices to get your payment. Google can handle everything for you and you can have your revenue money deposited in your bank account every month or receive a check for the same effect.
Affiliate marketing
Affiliate marketing is also a highly effective way for monetizing your website traffic since it allows you the option to present visitors with various offers that they might get interested in. For example, if you have a blog site about personal financing, you may want to present with an affiliate offer which would appeal to your visitors, like an exciting credit card offer. For this you need to place a text link or banner link on your website containing your affiliate link which would direct the visitors to the offer. If the visitors signed up for such an offer, you would be financially compensated with affiliate referral payment. For instance, you can get a $50 to $100 payment from an affiliate credit card company for each and every referral that you send.
Infolinks 
Infolinks functions like an advertisement platform that places different types of in-text adverts within the content of your website, paying you every time they are clicked. The software associated with them identifies the most valuable keywords for your business and double-underlines those keywords. When your visitor manually hovers his/her mouse over those underlined words, advertisements related to those keywords are displayed. You are compensated with financial returns if they choose to click on "learn more" option that pops out of them.