Generally, while choosing the webhost, though people undertake thorough research, they may not take care of a few simple issues that in actuality matters a lot. They are the most commonly made mistakes, while choosing a webhost. To know those mistakes and avoid them while you go for choosing a host for your website, go through the following details.
Getting hosting from ISP (Internet Service Provider) or domain registrar
Don't be in a hurry and pick the hosting from ISP or a domain registrar. This is the biggest mistake that you should avoid. Some of the registrars may over charge you that may ultimately lead you to fall into troubles, at a later time. They may finally end up with empty hands or provide you the hosting package that doesn't fulfill the needs of your website.
Considering free and unlimited as utmost benefits
It is obvious that most people will commit for the unlimited and free features. But, it shouldn't be the only criteria when you choose a web hosting; because, there can be several issues with them, later. It should be noted that not all web hosting companies are genuine in providing free and unlimited services. They may simply use these tag words to attract the newbies or customers. So, keep this in mind and move forward.
Not checking the features and their limits in detail
Some people will just go through the features; and if they are convinced with the features they feel, they will just pick up the hosting. But, it is the biggest mistake. Along with features, you should also check the limits of the each features – accessibility and the rights.
Not choosing the right hosting plan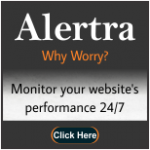 If your website needs a dedicated hosting plan, choosing the shared hosting will lead to many disasters. So, at first, it is your responsibility to consider the needs of the website and choose the plan accordingly.
Not reading "Terms of Services" clearly
Before you finally select the web host, apart from looking at the features, support and cost, you should also clearly read the "Terms of Services". Many people ignore this, while choosing the web host. Hosting companies will highlight only their positives in the ToS and de-emphasize the other points. So, it is your responsibility to carefully read them; especially, about the cancellation procedure, refund policy, agreements and other conditions of the ToS, before you make an agreement with the web hosting company.
These are the few mistakes that can be avoided, while choosing a host for your website. So, consider these issues and select the right web host for your website.