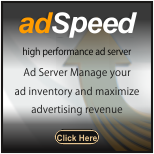 Mobile ad networks sells space on mobile devices where marketers can advertise their products/services on a publisher's web page. Publishers will create applications for advertisers product/service to mobile devices.
Now a days smart mobile users are increased. So by targeting them many companies are developing mobile apps for users. So it is important to choose right mobile ad network for your business. Before choosing mobile ad network you should know below considerations.
Factors to consider before choosing a mobile network
Geographic coverage
Geography is an important consideration because based on that you need to develop and target the audience. For example if your customers or users are mainly from South America, then you need to select a mobile ad network which is having a high fill rate in South America.
Consistency
Consistency is also important consideration for choosing mobile ad network. You need to know about the consistency at particular geographical region.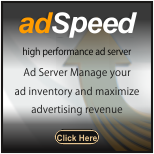 User experience
User experience is important for every business. So should know about user experience how they are receiving the apps and advertisements, what are the considerations for best user experience.
eCPM (effective cost per thousand impressions)
If you choose a mobile ad network based on eCPM means it is like a warning. Because generally eCPM calculates its performance on a relative basis. You can get full earnings when it is combined with fill rate and its targeted ads per month. There are many factors which will cause the fluctuations in eCPM. They are quality of traffic and advertising campaigns.
Technology
If you want to evaluate a mobile ad network, technology is also a consideration. If the technology is advanced in that particular ad network you can get many features that will beneficial to your ad campaigns.
Network type
There are 2 types of networks, blind networks and premium blind networks.
Blind networks work based on CPC. In this you don't have an option to choose specific website. They will provide options like news and sports channels.
Premium blind networks will give you 100% transparency. And also premium blind networks will give customized site lists. It will give you information about where your ads will appear.
Payment options
Before choosing a mobile ad network you should know about the payment options.
The above considerations are helpful while choosing a mobile ad network.