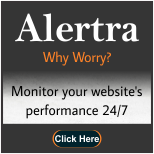 A broken link is a most desperate problem of the website. In general, broken link is a link which doesn't work and it happens when the link pointing a web page doesn't exist as it may be deleted or removed. This results in the error pages in the site like 404 or web server error page or browser error page and the negative effects may also increase. Know the factors that affect that your website will have with the broken links and try to resolve them, with the help of the valuable solutions provided in this article.
Effects of broken links
Broken links will make your website untended.
Broken links slow down your website.
Pages are not listed in the search engines completely.
Broken links affect your page rankings and make your website to lose visitors, which in turn results in loss of revenue.
These are the general effects of the broken links for a website. Therefore, spot them and try to fix them with the following simple steps.
Finding broken links
You can find the broken links in your website through the non-existing pages your visitors are searching as it shows some 404 errors or else you can manually check for the broken links in your website with the help of link checkers available or with the help of Google webmaster tools by seeing the broken link reports.
How to fix broken links?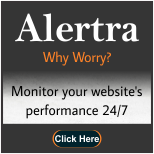 Broken links are often found in CSS links, image sources file or in the javascript source files. So, try to fix those problems with the few simple steps:
Correct the link that is incorrectly linked. For, this you just need to check the incorrectly linked URL and edit and replace it with the right URL.
If the page is removed in which you have linked it, try to replace that link with the new link which is updated and correct.
If the link that is there in your article no longer exists, it's sensible to completely remove the link from the article. This will resolve the problem.
Broken links may affect the speed of the website, so to improve the speed, try to reduce the HTTP requests because this may slowdown your website pages to load.
It is your responsibility to check for the broken links as part of your website maintenance that at least once a month and rectify the problem. Or, ask your website monitoring company to perform this activity along with regular maintenance. This will improve the performance of your website and boost your site's visitors and revenue. This is how you should monitor and fix the problem when it arises.