If you are looking for a web hosting service provider to host your website, you need to check multiple factors that could help you choose an optimal web hosting service. Be clear about what your business website's needs and choose a hosting service accordingly.
Research well to check the suitability of the features of the hosting service provided by the company. To make the job easy for you, here are five points on choosing a service.
1. Disk space
Disk space is amount of the space on the web server allocated to you by the web hosting service provider. Disc space is essential to store in the web server your website data. Make sure to opt for an amount of disk space that is adequate for your site. A rule of thumb is to choose an amount that is a little more than your needs, because in future, your website might need additional space, which may/may not be offered by the service provider.
2. Bandwidth
The monthly transfer volume is also called as bandwidth, it is a word which is used to describe the amount of information that your web hosting account can receive and send during the month. The more traffic your website receives, the higher your bandwidth will be the requirement. Need to monitor your traffic. Then only you can easily select your required one.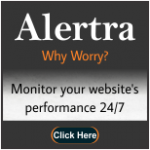 3. Operating system
Windows and Linux are the main Operating System (OSs) used in websites. You should choose an OS based on your technical expertise. Thus, if you are skilled in Linux you can choose it, else you should go for Windows.
Linux is more stable compared to windows. Stability is critical in operating a website. For this, Linux is more suitable.
4. Web database
Whatever the database that you need, make sure that the web hosting plan you purchase has access to some. Even if you are not require it presently you may need it in the future and most of the beginner hosting plans offer at least access to one database. So it is always better to having extra options.
5. Free website plug-in scripts
Website plug-in scripts are helpful for you to install automatically applications as you need.
Some of the scripts include Word press, PHP Nuke, Joomla, Help Center scripts, etc. The automation allows for very simple integration with your website.
These points are likely to help you to choose an optimal web hosting service provider for your website.