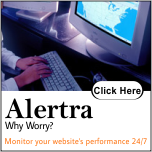 The website plays an important role in doing online marketing for any business. The website shows the presence of your business online. For a good website, the visual web design must be attractive to grab the attention of your visitors. Your website tells all about your business, why you are doing, your intentions, objectives and importance of your visitors.
Web designing should be done with interest and involvement. When done with involvement, the user-friendly features will automatically get incorporated in the design. Suitable web design will greatly increase the visibility of the website to the internet browsers. For a user-friendly website, you need to consider some points when designing the website.
Here are tips to design a user-friendly website.
Before designing a website, you should know what your objectives are and start working on them. You should make a plan before designing a website. It is the best way to reach your objectives and will help you in overall designing of the website.
Plan a budget according to your elements of your website. You can even go to online software program which will help you in designing your website but still you need to spend on marketing and web hosting.
Set a theme and page layout for your website because there may be personal websites, informational websites, e-commerce websites, and service providing websites. Based on the theme selected web designer, will design the website to satisfy the need and implement it attractively.
In the net, most visited pages are neat and informative web pages. To design such pages you need to consider important elements such as header, footer, text area and the navigational area. Avoid using animated or flashy headers and navigational icons.
Content is the heart of the website and has the power to attract the potential customers. Content explains your business goals and objectives to excel your business. To grab the attention of visitors, the content must be unique and quality.
Use suitable images for conveying the content in the website to the visitors.
Navigation provided in the website should be easy and clear. Place normal links to move around and avoid using animated buttons.
Ensure that the page size is limited after placing text, images, links because, page size exceeding 30KB will take more time to download.
After designing your website, submit your website to all search engines for marketing your business. By doing this, you get more traffic to your website which leads to sales and turns to profits.
Be careful while designing a website because you get impression from the visitors whenever they see your website for the first time.