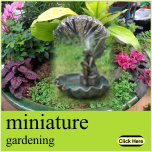 Edging can highlight the appearance of your lawn. Edging helps along sidewalk and drive away along flower beds, vegetable garden. If your edging your yard for the first time, it is difficult but once it is completed it looks good and pretty easy to maintain. Here are some tips for edging your yard.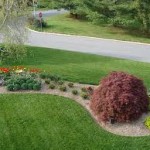 Edging provides your garden a functional and fashionable border that sets your planting space apart from the rest of your lawn or edging separates the planting space and your lawn. It also protects the garden against erosion, which is more than a mulched bed alone can do. In home gardens, plastic strip or precast pacers made of brick or stone are the most common types of edging.
Below are some of the edging ideas in your garden:
Easiest way to edge around flower beds or gardens is to simply build a trench around the perimeter. Use shovel with straight edge. Edging shovels and dig a trench a few inches deep around the perimeter of your flower bed or garden. The extra dirt can be added to the garden or to another area of the yard where it is needed.
You can also use colorful stones or rocks for making an edge between the garden and planting space.
Growing flowers as a border around the garden is not only practical for limiting the growth of weeds. To do this dig a trench around the perimeter of the garden and then plant with your favorite perennials.
Decorative edging which means use plastic, brick or wooden edging to separate the garden and planting space. This is pretty easy to install and makes great edging around flower beds and even as a perimeter around sidewalks and the driveway.
Maintaining the edge periodically is necessary either by hand or using a gas or electric edger or even a weed wackier.
Edging your lawn not only gives a finished and professional look but also it looks a beautiful lawn.
Useful Links:
Miniature-gardening.com – Miniature garden ideas