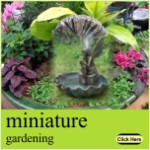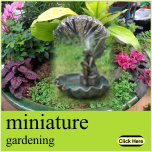 Developing a perfect landscape area includes considering the features and maintenance of the landscape. One of the more common landscaping idea implemented by many home owners is developing a lawn. When you create a lawn in your yard, do not forget to add lawn edging to it. A lawn edging defines the borders and creates a barrier between the lawn and other landscape areas.
You have a wide range of choices for lawn edging. Some of them include wood, plastic, stone, concrete and metal. However, the selection should be done in such a way that the edging matches the needs with which it requires. It should also be chosen so that it complements the home and enhances the appearance and value of the property.
Metal edges can be used to get an attractive look ranging from traditional to modern styles. Aluminum edging requires less maintenance and lasts for a long time. It is also light in weight, strong and extremely flexible. You can also choose iron and steel edges. However, they are heavy materials and are prone to rust over time. So, you need to consider the maintenance requirements and costs associated with the use of metal edges.
Natural edging which blends with the landscape elements is also chosen by many home owners. It can include anything from plants, piled rocks, wood or mulch.
If you wish to have a traditional look to the lawn edging, you can choose a wooden one. They are environmental friendly and also enrich the soil. However, they need annual maintenance. Otherwise, they get deteriorated over time. Flowers, ornamental grasses, small shrubs and ground covers come under the natural landscaping edging.
You can choose brick and concrete lawn edgings for edging paths or walkways. Brick edgings can look good for curved landscapes and concrete looks beautiful for straight lawns.
So, based on the area of edging and the style of your lawn, choose the lawn edging material to make it look elegant.