Planting in a barrel saves lot of space in the garden and at the same time it increases the attractiveness of the patios, decks or balconies. Half barrels can be used in special gardens to grow roses and even trees.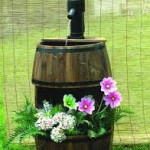 Fruit Garden:
Many types of the plants which gives fruits can be grown in barrels. It is better to plant the trees which produces fruits in the center of the barrel. Raspberries, blackberries, citrus and grapes will grow in barrels.
Vegetable Garden:
Barrels are also used to grow the vegetable giving plants like tomato, green pepper, basil and a compact summer squash etc. It is better to grow pole beans at the back of the barrel. Herbs like thyme and parsley can be grown in a barrel. Barrel should be located in such a way that it receives eight hours of continuous sun light in a day. Provide sufficient water when the top few inches of soil is dry and also provide fertilizers regularly to the plants.
Water Garden: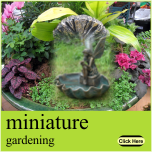 Fill the barrel with the water. After few days, barrel will seal itself. A heavy plastic liner may be used to waterproof the barrel. After water proofing the barrel, fill the bottom of the barrel with the river stones. Add floating plants such as water hyacinth and water lettuce to the barrel. It is better to insert some gold fishes in to the barrel to keep the mosquitoes away. It is good to add a fountain for water circulation.
Salad Garden:
Plant the leaf lettuces by sprinkling the seeds over the surface of the soil. Cover the soil with kitchen plastic wrap to keep the moisture in and warm up the soil. Remove the plastic once the seeds germinate. Harvest the plants by snipping off the leaves with scissors.
All the above said varieties of plants can be planted in the barrels. Hence, barrels apart from water storage devices, also act as gardening tools.