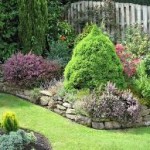 Landscaping is one of the ways of home improvement adding value to your property. Apart from adding certain buildings like conservatories and orangeries, you can utilize the other spaces of your yard by adding landscapes. However, you need to follow some tips for better home landscaping. Here are some of them.
Identify the area that you need to have landscaping makeover.
Design a plan for the project. Sketch all your requirements so that it gives a mental picture of your finished yard.
Collect the information of native plants that are able to survive in your climatic conditions. It is good to choose different varieties of flowering plants for all seasons. Your landscaping area should include certain plants which flower in the summer, spring, and fall, along with varieties that are attractive in the winter.
Use a combination of annual and perennial plants. As the perennials bloom for certain period, adding some annuals gives you more color in the mean time.
Planning must be done based on the amount you can afford. If this is not proper, you can end up in spending much money by the end of the project.
Purchase the necessary things in phases. This will help you to buy items whenever needed in the process and whenever you have money.
However, do not compromise on the quality.
Explore and pursue other alternative sources apart from traditional stores. Purchasing different items through online and catalogs can be helpful as you can get a wide range of selected items.
Once the project is done, it has to be maintained properly. Trim the bushes and trees when necessary.
Keep in mind the style of your house and ensure that your landscape blends with your local environment.
Following the above guidelines can be helpful for those planning to have a home landscaping.