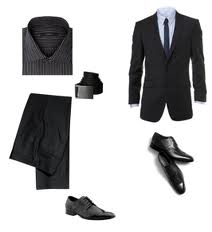 Proper business attire is important for the people to look professional at the office or workplace. Business attire for men depends upon place of employment and the rules regarding the dress code. There are some generally guidelines regarding the proper business attire for men. The business attire for men must contain following clothing:
The Suit:
The business suit must fit the body properly with the sleeves and pants hemmed. The color of the suit must be a neutral color like gray, navy, black or brown. Solid suits and pinstripe suits both are acceptable to wear in office, but the simple one is best.
Shirt and Tie:
It is better to choose a tie made of silk or silk like material. Jokey ties having funny sayings, cartoon characters should be avoided. Color and the material of the tie should either match the color of the shirt or may be a color that does not clash with it.
Accessories:
While choosing the accessories, take care that the shoes matches with the color of the suit. The shoes must be a classic dress shoes. The shoes should match the belt as closely as possible. Socks should always match each other as well as the suit and the color of the pant. It is better not to wear white socks with a dark suit.
Jewelry:
For a formal attire jewelry must be minimum and keep it to a ring and a bracelet at most. It is better to avoid earrings and facial piercings, as these can decrease the overall professional look. If any tattoos are there on the body, it is important to keep them concealed under the suit.
As your dress tells the others what actually you are, it is better to maintain your look professional at business places.